'Tackle Cancer' - showing support during Breast Cancer Awareness Month
Justice Alvarado
Tuesday, October 22, 2019
October is breast cancer awareness month, the time to
support those currently battling

show sympathy for families who have lost loved ones to breast cancer

recognize the people who are working to combat it

celebrate those who are now breast cancer free.
Community Support
About $6 billion is raised every year for breast cancer funding. This money goes towards research and treatment for those battling. There are many foundations and organizations which help to raise money in the name of breast cancer.
On Wednesday, Oct. 16, the Mahnomen Waubun Thunderbirds are did their part to help support breast cancer research with the annual "Tackle Cancer" football game.
The football players wore pink socks to show support for the families affected by cancer, and the cheerleaders had pink pom-poms and pink bows.
The cheerleaders also raffled off three items: a football signed by the varsity football players, a volleyball signed by the varsity volleyball players, and a megaphone signed by the varsity cheerleaders. All proceeds went to the Randy Shaver Cancer fund.
The Randy Shaver Foundation is a Minnesota-based organization that focuses on cancer research in Minnesota. The "Tackle Cancer" events are one of many different ones put on to raise money for cancer research.
Last year, Randy Shaver Foundation raised about $350,000 just on the Tackle Cancer games.
"Fans attending the game can make donations towards funding additional cancer research and together we are 'Tackling Cancer'," says Randy Shaver Cancer Research and Community Fund on their website.
Making donations is important, and all the money raised is put to good use.
Together we can help support breast cancer research!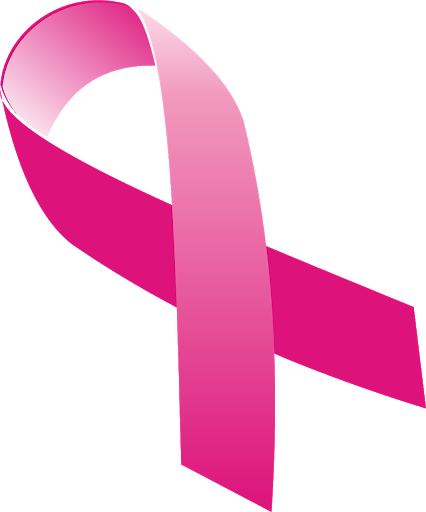 Fast Facts
One in eight women will be diagnosed with breast cancer in there lifetime. Breast cancer is the second most common cancer worldwide.
Cancer not only affects the person being diagnosed, but the families as well. Losing a loved one to breast cancer is a devastating loss, which is why awareness is important.
Women who get screened have a 47% lower risk of dying due to breast cancer, so knowing is part of the fight. Being diagnosed at an early stage gives a higher chance of the treatment being successful.
Today, there are over 3.5 million breast cancer survivors.