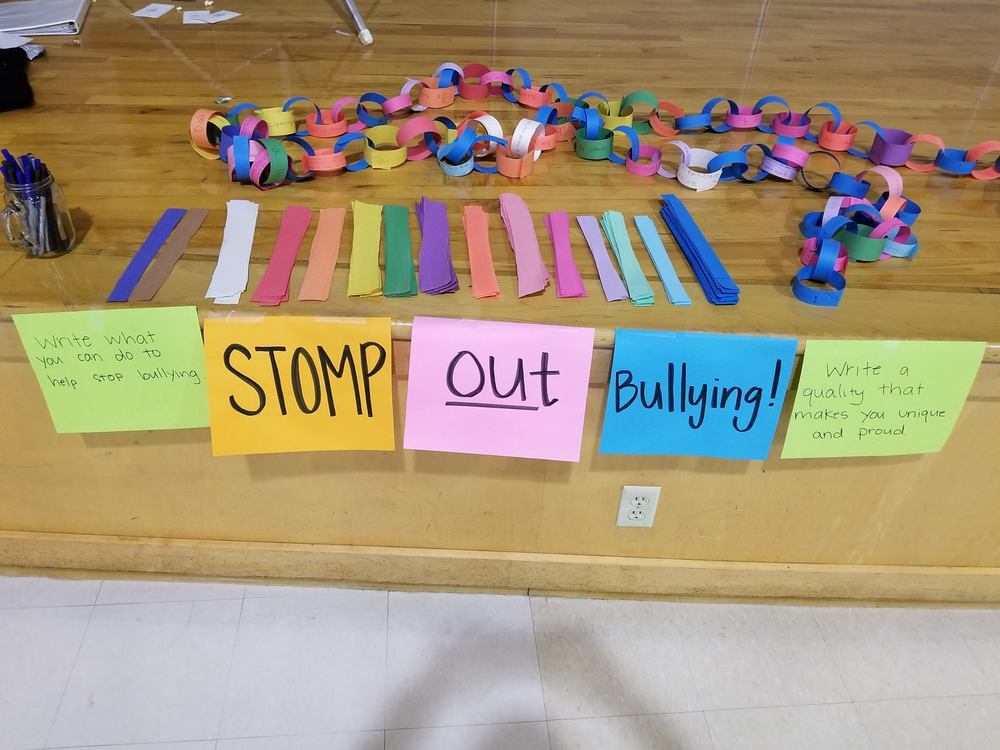 Waubun's Unity Day will be even bigger and better this year, with events planned all week
Sativa Warren
Tuesday, October 15, 2019
Unity Day is an event created by PACER's National Bullying Prevention Center, to come together in one giant orange message of hope and support. (Orange is the color for anti-bullying). It was created as a way to show support for those who have been bullied and to bring attention to this issue.
The goal of the day is to bring together youth, parents, educators, businesses, and community members across the nation to emphasize the message that bullying is not acceptable and that all students deserve to be safe in school, online, and in the community.
When asked how Waubun High School participated last year, Kari Swoboda, the school counselor, said, "Overall, Waubun did an excellent job participating in this event. It is fun to see staff and students come together to discuss why it's important to not bully and what they can do to make a difference."
Last year, homeroom teachers gave their students pledge cards to sign and discuss why it's important not to bully others. These pledge cards were hung in the hallway for everyone to see and to be reminded what Unity Day is all about. Also, K-12 received a "pride" T-shirt to wear to support Unity day.
This year, Waubun High School will be given "pride" shirts again, along with making pledge cards on Wednesday during Homeroom.
Pledge cards can be returned to the guidance office where Mrs.Swoboda will then hang them in the hallway.
Waubun is also making the event bigger and better, making a whole week's worth of activities.
An Anti-Bullying Poster Contest and daily trivia during announcements will be two new aspects this year.
For the poster contest, there will be one winner from Elementary, one from Junior High, and one from the High School. If interested, students can get a poster board from Mrs. Swoboda. The posters are due back to the guidance office by Oct. 21, so staff can pick the winners.
For the trivia contest, everyday during announcements there will be trivia questions and the winners will receive prizes.
Daily events
Monday: Everyone has a name. Teachers/Students will be encouraged to start the day by creating name tags with their students. Teachers will give out name tags in first period.
Tuesday: Mix-n-Match (We are all important, even if we don't match).
Wednesday: Unity Day! (Wear your PRIDE Shirt!)
Thursday: Favorite T-Shirt Day (Wear a T-Shirt that expresses a subject you are passionate about; fav hobby, jersey, band, etc).
Friday: Spirit Day
To During lunch periods, staff are encouraged to eat with the students)